When do babies stop wearing onesies
Onesies are a charming and useful addition to every baby's wardrobe because they can be worn as a whole costume or as a soft, silky base layer.
Nevertheless, as your child gets older and more mobile, this timeless item might lose some of its novelty, leaving you to ask, when do babies stop wearing onesies?
Simply put, the choice is yours! Some people really aren't a fan of having baby bellies on show, or nappies hanging out when shirts ride up. In those cases, you might prefer to keep the onesies around as long as possible. There isn't a set response to this query because it is dependent on you and your infant. Personal taste is what matters.
Many shops only carry infant onesies in sizes 18 to 24 months as some babies especially in summer would like to dress in shorts and a t-shirt, so finding a onesie that will fit your kid comfortably after this age can get harder. Once your child learns to walk and use the potty, you might discover that a onesie is more practical.
The onesie has recently come to be associated with cartoon characters, charming unicorns, and enormous dinosaur costumes. One of the most well-known and long-lasting fashion trends is adult onesies.
One-piece suits, like the siren suit worn by Winston Churchill, were initially intended for adults, which is surprising. The baby onesie that we know and love today evolved from the babygro only after the Second World War.
You might anticipate being able to get onesies in any size given their recent surge in popularity. Onesies seem to be a thing, so your infant might wear them indefinitely, right?
It's not quite that easy, though. "When should babies stop wearing onesies" doesn't have a one-size-fits-all answer, much like the onesie itself. However, there are several factors that can help you make up your mind.
What are Onesies?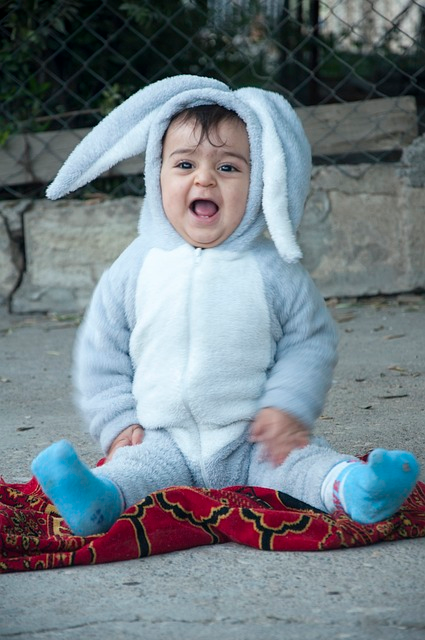 Onesies are one-piece, close-fitting garments designed for infants and young children. They typically have short sleeves, long sleeves, or no sleeves and often feature snaps at the bottom to make it easy to change diapers. Some onesies also have envelope-style neck openings to make them easier to put on and take off.
Onesies are typically made from soft, breathable materials such as cotton or cotton blends, which make them comfortable for babies to wear. They come in a variety of colors, patterns, and designs, and are a popular choice for parents because they are easy to care for and can be worn alone or as a base layer under other clothing.
Onesies can be particularly useful in the early months of a baby's life when they are still developing their head and neck control and need clothing that is easy to put on and take off for diaper changes. However Most newborns are too small for traditional onesies. Instead, look for onesies designed specifically for newborns.
When worn appropriately and constructed of acceptable materials, onesies are typically regarded as safe for infants. To avoid a safety concern, it's crucial to make sure the onesie fits comfortably and is neither too tight nor too loose.
Also, it's crucial to check that the onesie's snaps or buttons are firmly fastened and do not provide a choking hazard. It's a good idea to check for onesies that have been examined and deemed safe for infants by a reputable safety organization when making your purchase.
Finally, to make sure that onesies are thoroughly cleaned and sterilized, it's crucial to wash them according to the care instructions on the label. This can lessen the chance of skin illness or discomfort while also halting the spread of germs.
Nevertheless, onesies can be a cozy and practical clothing choice for babies when worn correctly and constructed from safe fabrics.
Why Do Babies Wear Onesies?
The infant onesie's continuing appeal is well-deserved for a variety of reasons.
Baby clothing is an excellent option, especially Comfort Onesies. They stretch across your child's chest and abdomen and are safely attached with snaps on underneath to provide a warm and comfortable underlayer.
Onesies are the most adaptable infant clothing since they are soft and kind on the skin. In colder climates, full-length bodysuits or onesies fit perfectly under standard pajamas or can be worn alone. Classic onesies can also be worn alone.
Convenience
Onesies are widely accessible, inexpensive, and frequently supplied in multipacks with good value. Baby onesies come in a variety of colors and can be purchased plain or with adorable graphics and messages.
Onesies may serve as a full costume, are portable, and won't ride up while your baby moves around. The onesies' side snaps open widely and make for the best skin-to-skin contact.
Press-stud fastenings make it simple to change your child's diaper quickly and to prevent misses if you're using elimination communication.
A onesie might aid in holding the diaper in position. The onesie shouldn't be too tight though, as it can make your infant uncomfortable and lead to compression leaks, especially if you're using cloth diapers.
Safety
Many parents are concerned that their baby's clothing will irritate the stump of the umbilical cord. If pulling the onesie over your child's tummy worries you, wait until the stump has dropped off or use side snaps instead.
Onesies won't ride up over your baby's head and pose a potential suffocation risk because they have no loose pieces and secure fastenings.
When do babies stop wearing onesies?
There is no hard and fast rule that you must stop dressing your baby in onesies when they start crawling, at around 6 to 12 months of age, or when they reach the sizing limit, but many parents choose to do so for a few reasons.
Crawling
when babies start crawling, they are more mobile and active, and they may find it more comfortable to wear separates, such as pants and shirts, that give them greater freedom of movement.
crawling can also cause onesies to shift around and ride up, which can be uncomfortable for the baby and make it difficult to access their diaper for changes.
CHOICE
as babies grow and develop, their clothing needs may change, and parents may prefer to dress them in more age-appropriate outfits. At this point, many parents start dressing their babies in two-piece outfits or separates, such as pants and shirts, since they are easier to put on and take off for diaper changes and potty breaks. 
Availability
Onesies for children older than two years old can be harder to find in stores. Onesies may no longer keep your infant comfy as they get older if you have a taller youngster as it starts getting difficult to find onesies. Make sure they have enough space to spread those tiny feet out.
Potty training
Those convenient flaps may start to obstruct your baby's path and collect moisture once he or she is ready to begin toilet training. For your child, snap fastenings can be challenging as well. When potty training, you can foster independence by dressing your child in easy-to-manage shirts and bottoms.
That being said, some parents continue to dress their babies in onesies as part of their regular clothing even after they start crawling, and this is perfectly fine as long as the onesie fits properly and does not impede the baby's movement. 
 If you are one of these parents then here are some guidelines for choosing the best ones when your child starts  crawling 
Consider switching to onesies that are specifically designed for active infants. These types of onesies are often made from stretchy, breathable fabrics that allow for greater freedom of movement and are less likely to shift or ride up during play. Here are some types of onesies you may want to consider:
Bodysuits with reinforced knees:

These onesies feature extra padding or reinforced fabric at the knees, which can help protect your baby's knees while they crawl.

Sleeveless onesies:

These onesies are ideal for warm weather and can help keep your baby cool and comfortable while they crawl.

Short-sleeved onesies:

Short-sleeved onesies can be a good option for slightly cooler weather or for layering under other clothing.

Onesies with zippers:

Onesies with zippers can be easier to put on and take off than those with snaps, which can be particularly helpful when your baby is on the move.

Onesies with open legs: Onesies with open legs can be a good option for older infants who are learning to walk, as they allow for greater freedom of movement and make it easier to dress and undress the baby, and is comfortable for baby sleep.
Ultimately, the type of onesie you choose will depend on your personal preferences and your baby, and the decision of when to stop dressing your baby in onesies will depend on your personal preferences and your baby's needs.
How Long Does It Take For Them To Outgrow Their Onesies?
Babies typically outgrow onesies at different ages depending on their individual growth rates. However, on average, most babies tend to outgrow onesies by 3 to 4 months of age. At this age, babies typically begin to gain weight and grow longer, which can cause their onesies or other newborn baby clothes to become tight and uncomfortable.
It's important to regularly check your baby's onesies for fit and to switch to larger sizes as needed to ensure their comfort and safety. Additionally, it's important to consider factors such as fabric type and stretchiness when selecting onesies for your baby to ensure they can move and grow comfortably.
Treasuring the once-worn Onesies
It might be challenging to part with your children's infant clothes as they grow. Like many parents, you might wonder if there's a clever method to upcycle your child's favorite onesie so you can keep it as a keepsake forever.
It turns out that the basic onesie may be transformed into a variety of adorable souvenirs and wonderful gifts. See our list of the ten most inventive applications for onesies.
Memories teddy bears
Make a soft toy out of the onesies you love the best. Even better, you may have a memory bear built specifically for you by sending over your stuff.
2. Hair ornaments
Create a charming baseball cap or headband for your child.
3. Memory games to quilts
As kids outgrow the fabric squares you made for a memory or matching game, you can sew them all together to make a quilt.
4. pillows and cushions
How about a pillow for your baby's nursery or their favorite teddy bear while we're talking about bedding?
5. Textured books
Create soft activities or memory books with a variety of fastenings, short stories, or an I-spy game. Another option is to create your own textile alphabet.
6. Gentle child blocks
These first toys are lovely. For the youngster who likes labels, embellish with numbers, simple shapes, or ribbons.
7. Many outfits
Create some outfits for the favorite doll or bear of your child. Alternatively, you may upcycle a onesie into a base for dressing-up attire or keep your favorite designs and logos to add to your older child's wardrobe.
8. Wall Decor
Frame your favorite onesie or make an artistic collage with the cutest outfits your kid has ever worn.
9. Ornaments that hang
Make a baby mobile or festive ornaments out of your old onesies to liven up the holidays.
10. Pouches and bags
Take your memories with you when you go shopping and use a tote bag to carry everything.
Some Other FAQs
When should babies stop wearing bodysuits?
Unfortunately, babies can't wear onesies forever. Babies typically stop wearing bodysuits, also known as onesies, when they outgrow the largest size available or when they begin to potty train and transition to regular underwear, also walking babies would prefer pajamas over onesies. The age at which this happens can vary greatly depending on the baby's size, growth rate, and individual development, but it generally happens between 12-24 months old.
Some babies may continue to wear bodysuits beyond this age if they have a specific need for them, such as for comfort or medical reasons. Ultimately, the decision of when to stop dressing a baby in a bodysuit is up to the parents or caregivers and should be based on the individual needs and preferences of the child.
Should A Baby Always Wear a Onesie?
Babies do not always need to wear a onesie, but they can be a practical choice of clothing for infants, particularly during the first few months of life. A onesie is a one-piece garment that covers the baby's torso and snaps between the legs, providing easy access for diaper changes.
Onesies are comfortable, soft, and often made of breathable materials, such as cotton, that can help regulate a baby's body temperature. They can also be used as a layering piece under other clothing during colder weather or on their own in warmer weather.
However, there are other options for baby clothing, including dresses, pants, t-shirts, and sleepers. The choice of clothing for a baby will depend on the occasion, weather, and personal preference of the parents or caregivers.
In summary, while onesies can be a practical and comfortable choice of clothing for babies, they are not the only option, and ultimately the choice of clothing will depend on the baby's needs and the preferences of the parents or caregivers.
Wrapping Up
In conclusion, onesies are a staple in every baby's wardrobe. They are practical, comfortable, and easy to dress up or down. However, parents often wonder when their babies should stop wearing onesies.
While there is no specific age, most babies stop wearing onesies between 9 to 12 months old as they start to become more mobile and need more freedom to move around. At this point, parents can start dressing their babies in two-piece outfits and other types of clothing that allow for more movement.
Ultimately, the decision to stop dressing babies in onesies is up to the parents, and they should choose clothing that is appropriate for their child's age, development, and level of comfort